Long-Term Care Insurance Information
Compare Long Term Care Costs - Latest Facts
Compare Quotes - Tax Deduction Information
Our goal is educating consumers and providing the most current and objective information to help you make smarter decisions.
We're here to inform, not sell or push any particular solution. In fact, the American Association for Long-Term Care Insurance does not sell insurance. If you would like information or actual cost quotes from leading experts licensed in your state complete our simple questionnaire.

---
Click the Request A Quote Below box to get started.
OR CALL THE ASSOCIATION AT 818-597-3227
From 9AM - 3PM (Pacific Time)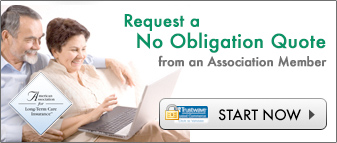 Long-Term Care Insurance Information
How To Get The Best LTC Insurance Rates
Here are the important things you should know.

Insurance companies all set their own rates - and they vary significantly.
Example: A 55-year-old man could pay as little as $1,876/year or as much as $3,081 for basically the same coverage. (2020)
Features and options can VARY significantly too.
You only buy long-term care insurancer ONCE in your life.
Switching insurers almost NEVER makes sense.
That's why we strongly recommend you work with a knowledgaeble long-term care speciualist who can compare the different policy options and get you the best coverage for the best (LOWEST) cost.
Click to see the Association's index of 2020 Long-Term Care Insurance Prices for Age 55 and Age 65.
---
My Advisor Is Recommending a Hybrid LTC Policy
Today, many financial advisors and investment brokers are recommending 'hybrid' policies. Most of these are life insurance policies can can provide some long-term care benefit.
Hybrid long-term care insurance polices can vary (again significantly). Their cost varies. But, more important, the benefits can vary. That becomes vital should you go on claim.
Click to read 7 Important Things to Know about Hybrid Long-Term Care Insurance Plans.
---
Can I Healthy-Qualify For Long-Term Care Insurance?
The most important question today. Insurance companies are turning down more applicants who have health conditions. YOU may think you are healthy. BUT the insurance company has very specific and rigid criteria.
Do any of these apply to you?

You are age 60 or older.
You take multiple prescription medications for conditions other than blood pressure or cholesterol.
You have diabetes.
You have had a recent hospital stay.
You have some memory issues - and have told your doctor about them.
You already have issues with walking, eating, dressing and need care.
If you are considering long-term care insurance it is IMPORTANT to NOT BE DECLINED. A decline from one company could result in automatic declines from others.
You might make a quick call to the Association's Consumer Desk. We can give some general information and decide if speaking with a specialist can help you secure this coverage. CALL 818-597-3227 (weekdays between 9AM and 3PM Pacific Time
Read more about health qualifying for long-term care insurance.
---
Long-Term Care Insurance Resources
There is a wealth of information on this website.
Tax deductible long-term care insurance can be a significant added value. Click to learn more about tax deduction long-term care insurance.
Access 2022 long-term care insurance statistics on policy buyers, claims, costs and much more. Click to learn more about long-term care insurance statistics and data.
If you are on Medicare, our sister organization hosts a national online directory listing Medicare insurance agents by Zip Code. It's 100% free and 100% private to use. Click to access the Medicare insurance agent directory.
---
While the American Association for Long-Term Care Insurance does not sell insurance we want to help. We try to answer all possible questions and address all requests for assistance. We welcome your calls or e-mails.
Do all long-term care insurance policies cost the same?
Definitely not and that's one reason why it pays to speak with a knowledgeable long-term care insurance professional.
---
What age is the best age sto start long-term care planning?
I like to say the sweet spot is between age 52 and 64 ... but keep reading
---
Where can I read how to reduce the cost of LTC insurance.
We have several great guides that previously appeared in issues of Kiplinger's Personal Finance magazine. Click the link to access them.
---
Make me smarter! Are there secrets worth sharing before I meet with an agent?
Ah, the Internet … making us all smarter. Each insurance carrier has one or more "sweet spots" generally based on which ages and health conditions they believe are most
---
I'm 57 and married, how much does long-term care insurance cost?
What you pay is determined by your age, your health and how much protection you select when you apply. But, you want a bottom line. We do a Price Index study
---
I've read about rate increases. Should I be concerned?
It's hard to give a complex answer in just a few words, but let me try. The policies you are reading about in some news stories typically were issued 10 or 15 years ago
---
How do the new long-term care partnership plans differ from other Long Term Care insurance plans?
About 40 states have adopted Long-Term Care Insurance Partnership plans and others will undoubted do so.
---
Read All Questions
Long Term Care Insurance Learning Center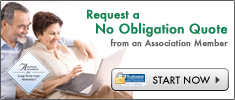 Sponsored Messages
Learn more about running a banner ad
---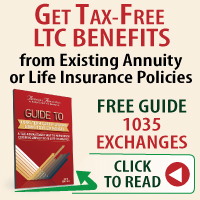 ---