---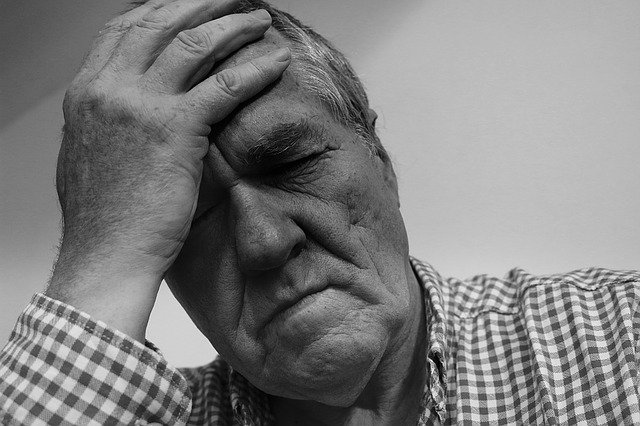 Frustrated Getting Your Long-Term Care Insurance Claims Paid?
FIRST - Insurers pay claims every day. In 2021, the nation's long-term care insurers paid around $12.3 Billion (yes with a B) in claim benefits to some 336,000 policyholders.
THAT SAID - we hear from policyholders (and often family members) having difficulty understanding what qualifies for a claim and how to get paid.
IT CAN BE DIFFICULT AND COMPLEX. After reading the questions below, if you need help, call the Association at 818-597-3227 (between 9am - 2pm Pacific Time). There are professional entities that exist to help get LTCi claims paid.
OR EMAIL US - Click Here to E-mail Us. We'll Connect You With One LTCi Claims Assistance Professional

---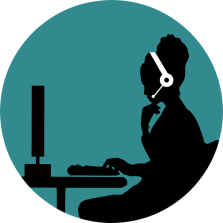 Frequently Asked Questions About Long-Term Care Insurance Claims
Below we list many of the frequently asked questions about long-term care insurance claims. Please understand why we generalize and couch our answers. Everything is dictated by the policy language. A policy is a legally binding contract between the insurance company and the policyholder. But there can be important differences and nuances. And, today, most insurance companies have hired outside companies to handle their claims. It makes it complex.
WHY DO WE SEEM TO RECOMMEND WORKING WITH PROFESSIONAL CLAIMS FIRMS? Because after 20+ years talking to consumers we have learned that they really understand the nuances. And, they will remain on hold waiting for answers (something that is unfortunately common today). So, sometimes it really is worthwhile to get their opinion and learn what they charge.
---
QUESTIONS & ANSWERS Long-Term Care Insurance Claims - Click on the links to 'jump' to the answers.
---
What if I can't find my mom (or dad's) long-term care insurance policy?
Tracking down and having a copy of the policy is a very important first step toward avoiding a claims denial and also ensuring you get every claims dollar you deserve from your policy.
Claims experts don't recommend that you start the claims process without the policy in your hand.
A good place to start is by checking whatever source was being used for premium payments. For example, if payments were being automatically paid from a bank account, start by talking to the bank.
A full policy is typically 35-40 pages. You'll need to read the whole thing to understand exactly what kind of care is covered by the policy, and how to qualify for benefits (sometimes called 'Benefit triggers").
Sometimes the company you bought your policy from is no longer administering the policy. The policy may now be with another insurer, and/or the claims are being handled by a TPA (third party administrator).
Often, when you call the insurer they can send you a summary of benefits; that is NOT the same as a copy of the policy. A professional claims firm is used to helping people with this, and may offer that service in a free consult…along with their opinion on your claim. licy exists, the best advice is to look for a trail of premium payments. If you see automatic premiums being deducted from a bank account, the bank can help you identify who is receiving the payments. You can then contact those parrties to see if a policy exists.
Back to Top
---
What are the most common reasons claims are denied by the insurer?
If there is incomplete information or if the documentation doesn't satisfy exactly with the demands of your specific policy, the claim can be denied.
If the care you are getting doesn't match exactly what the policy defines as a covered benefit, the claim can be denied.
Long term care insurance claims are exacting and demanding. Claims will be denied if the type of care doesn't match the policy's definition of covered care. AND Claims are regularly denied if your medical paperwork doesn't match the specific policy triggers in your policy.
Of course, if a claim is denied and you believe a claim is valid, you should appeal the claim denial. We find many well-meaning medical providers and claim providers don't understand exactly what the long-term care insurance company needs to see to approve a claim, and, since the family is also not an expert in insurance claims, unnecessary delays and claims denials happen.
That's why we recommend first talking with a professional claim firm.
Back to Top
---
What's the reason my long-term care insurance claim was denied? How do I appeal a claims denial?
First, don't despair. Many claims are initially denied, and that doesn't mean they won't be approved on appeal.
Make sure you pay any premium due, so that the policy remains in force as you appeal.
You will want to make sure you understand the reason for the denial. Often, it's simply that your supporting documentation didn't "dot the I's and cross the T's".
In other words, the information provided by either your medical records and/or your caregiver records was insufficient.
The policy is the "rule book" when it comes to your claim. Your supporting documentation must be in keeping with what the policy contract requires. Unfortunately, most medical practices and even caregivers aren't familiar with the demands of your policy, so denials are the frequent result.
Don't give up – valid claims that are properly documented are paid!
Back to Top
---
What can I expect from the claims process?
Long-term care insurance claims can leave policyholders and their families feeling like they are on their own.
Here's one big reason why: with health insurance and Medicare, doctors' offices and hospitals have billing specialists whose job it is to put in claim on your behalf. Medical billing codes are standardized, and the patient rarely has to get involved.
A long-term care insurance claim is totally different. All the paperwork – from a variety of sources (physicians and caregivers) must be assembled by the patient or their family.
It's the responsibility of the family to understand the policy enough to know if the supporting documentation will match the specific requirements in their policy, allowing the insurer to pay the claim. Otherwise, the family has to push back on providers to clarify and perhaps amend the documentation to both be accurate and to provide the insurer with what's needed.
Many insurers require documentation be faxed to them; sometimes that can mean faxing 100+ pages.
Confirming receipt of important paperwork can be frustrating, with hours spent on telephone hold.
Billing specialists in claims are used to delays, frustration and being on hold. You can expect to be frustrated, but, keep in mind that valid claims are paid!
Back to Top
---
Click Here to E-mail The Association. We'll Connect With One LTC Insurance Claims Assistance Professional
---