Real Stories Page Made Possible With Support From

Long-Term Care Insurance Claims - Watch Real Stories From Real People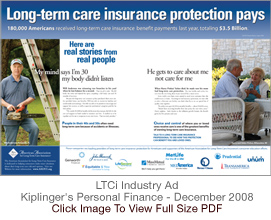 Every day real people find themselves needing long-term care. Last year, the long-term care insurance industry paid $3.5 billion in benefits to some 180,000 Americans (Source: AALTCI research, June 2008).
Watch the real stories shared by real people. Hear what they have to say and you'll understand why owning long-term care insurance pays … in so many ways.
My mind said I'm 30, my body didn't listen. Will Anderson was trimming tree branches in his yard when he lost balance for a second … hear how his long-term care insurance did more than just pay the bills.
He gets to care about me, not care for me. When Harry Pinkus' father died, he made sure his mom had LTC protection. The policy now pays $4,500 in monthly benefits … hear why it's choice and control that's the real benefit.
This text will be replaced
This text will be replaced



All videos produced by the American Association for Long-Term Care Insurance with permission from the parties. If you have a story you'd like to share, please contact Jesse Slome, Executive Director at jslome@aaltci.org.
Real Stories Page Made Possible With Support From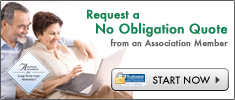 Sponsored Messages
Learn more about running a banner ad
---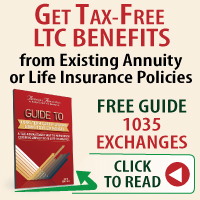 ---