Long-Term Care Insurance: Important Information For Single Women
How Women On Their Own Can Still Pay Less For Long Term Care Insurance
Not All Women Are Impacted By Rate Increases .... YET!
In April 2013, leading long-term care insurance companies started introducing long-term care insurance policies that charge single women between 40-and-60-percent more that single men. Prior to this, insurers used what is called 'unisex pricing' which simply means a single woman paid the same as single man.
IN CERTAIN STATES, LOWER RATES FOR SINGLE WOMEN ARE STILL AVAILABLE
These new policies (using 'sex distinct' pricing) are slowly being rolled out. Once the new policy is approved for sale in a state, the insurer stops selling the older policy. Depending where you live, if you are a single woman, you may still have an opportunity to apply and lock in the lower, unisex rate. We have a map below (updated October 20, 2013). States in GREEN still have some insurers offering lower rates to single women.
WHY IT IS ESPECIALLY IMPORTANT TO ACT SOON -- AND TO COMPARISON SHOP
There is a very good reason why insurers are changing to sex-distinct pricing. We'll explain that below the map. But, the opportunity to apply and lock-in the lower unisex pricing is rapidly closing.
EACH STATE approves new insurance policies. So, in states like California and New York, one large company is already charging single women more. Two other companies are waiting for their new products to be approved.

To avoid paying 40-to-60 percent more, you want to work with a knowledgeable long term care insurance specialist who has access to all leading insurers and can still get you the best protection for the best cost. Insurance companies DO NOT SELL directly. They will only pass your name on to an agent that favors their product.
Request A Free, No-Obligation Cost Comparison Of Leading LTC Insurers
If you are ready to compare long term care insurance costs click on this link and request no-obligation information from one of the American Association for Long-Term Care Insurance's designated LTCi specialists. There is no obligation for the information and it is (of course) provided free of charge. Or call our offices at (818) 597-3227 from 8 AM - 4 PM Pacific Time to speak with one of the Association's knowledgeable staff.
GREEN STATES STILL HAVE SOME LOWER COST OPTIONS FOR SINGLE WOMEN
Why Are Single Women Paying More For Long Term Care Insurance>
Women account for two-thirds of all long-term care insurance claim benefits paid. So, it makes sense that they would pay more than a man. It's the same logic as why smokers pay more for life insurance or why drivers with bad driving records pay more for auto insurance.
Last year, long-term care insurers paid $6.6 Billion in claim benefits to over 264,000 policyholders. This amount will grow each year as more policyholders age and start to claim benefits from their coverage. A study conducted by the American Association for Long Term Care Insurance projects long term care insurance claims will quadruple in the years ahead. Click here to read about long term care insurance claims
How Do I Find A Good LTC Insurance Agent?
If you are ready to see what coverage costs start by learning simple ways to get the best long term care insurance costs. Take three minutes to read 5 guides published by the American Association for Long Term Care Insurance. They appeared in issues of Kiplinger's Personal Finance magazine but you can read them online. No sign-in is required.

If you are ready to compare long term care insurance costs click on this link and request no-obligation information from one of the American Association for Long-Term Care Insurance's designated LTCi specialists. There is no obligation for the information and it is (of course) provided free of charge. Or call our offices at (818) 597-3227.

back to top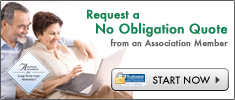 Sponsored Messages
Learn more about running a banner ad
---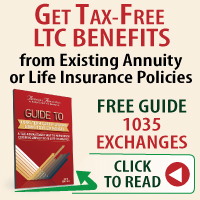 ---