Save Money When Buying Long-Term Care Insurance
Read The Association's Guide - Then Request A Free Quote
Are you considering long-term care insurance?
Take two minutes to read Potential Ways To Reduce The Cost Of Long-Term Care Insurance. Simply click on the image below to open the guide. You do NOT need to provide any information to access the guide.
A MOST IMPORTANT FACT: Discounts and savings options vary from one long-term care insurer to another. So do costs. Sometimes, the costs vary by 50 percent or more annually.
If you would like a free, no-obligation quote from a long-term care insurance professional who is a member of the American Association for Long-Term Care Insurance, the industry's trade organization please complete our simple online questionnaire.
They will provide free, no-obligation information and costs. They can match your situation to the insurer offering the best value. Complete our simple online questionnaire and get the ball rolling.
Some final thoughts: Each long-term care insurer sets their own rates based on the type of clients they seek to attract. The company with the lowest cost for a 55-year-old married couple, may not be the least expensive for a 55-year-old single individual or, for that matter, a 64-year-old married couple.
There are two kinds of insurance professionals who offer long-term care insurance. Agents generally represent only one company (which may indeed have the best offering). Brokers typically are independent and can represent multiple carriers. They can shop the market.
Members of our Association consist of both categories. We suggest you ask whether the professional is comparing policies and how many they are looking at before recommending a solution.
Now that you know ways to save, why not see what a policy actually costs. Click here to complete our simple online questionnaire that will be shared with an Association member in your area. Thank you.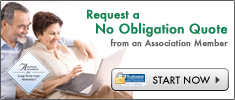 Sponsored Messages
Learn more about running a banner ad
---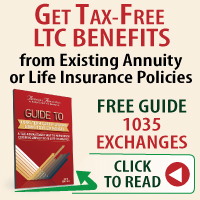 ---