AARP Long-Term Care Insurance
Anyone over the age of 50 is eligible to join AARP and undoubtedly (if you are over that age) you either belong or have received multiple solicitations to join. As stated on their website, "AARP is a nonprofit, nonpartisan organization with a membership that helps people age 50 and over have independence, choice and control in ways that are beneficial and affordable to them and society as a whole, ways that help people 50 and over improve their lives."
AARP is also a major player in the insurance industry and collects $400 million a year in fees for lending its name to various private insurance policies, including long-term care insurance. As with all insurance and financial products you are considering, it is well worth the time to read as much as you can and ask questions about both the pros and cons.
Here are a few sentences from MoneyWatch.com which did one of the better investigations of how good the various AARP insurance policies are. They concluded the following.
"After talking to nearly a dozen experts and comparing quotes from more than 50 companies, here's our conclusion: AARP health policies, while rarely the least expensive, are competitive, and might be the best plan for you if you have health problems. Its long-term-care insurance deserves checking out because of its low rates and the financial strength of its partner, Genworth Financial.
However, it's hard to say whether any one insurance policy is absolutely the best one for you for two reasons: Whether you'll be able to buy these types of policies, and at what price, often depends on your health. Also, each state has its own regulations on the type of coverage insurers can offer and how they can choose which customers to accept."
Get A No-Obligation Cost Comparison From A Designated LTC Specialist
If you have a relationship with a financial planner or other insurance professional, you can ask them to compare long-term care insurance plans. There should be no charge for this comparison.
Or, if you prefer, a designated member of the American Association for Long-Term Care Insurance will gladly do a comparison of benefits and costs for you.
To Compare AARP Long-Term Care Insurance With Coverage Available From Leading Insurers,
Call or Use The Association's Online Request-A-Quote Form
Call the Association offices at (818) 597-3227 and our staff will gladly assist, or,
Complete our online free request for a rate quote. There's never any obligation.
Click here now to start the process.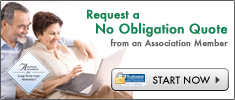 Sponsored Messages
Learn more about running a banner ad
---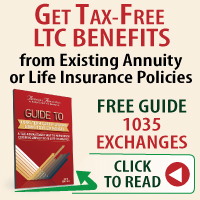 ---