Sponsored Messages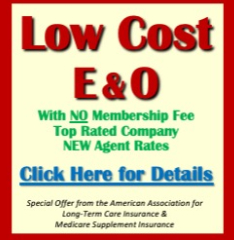 American Association for
Long-Term Care Insurance
The nation's LTCi professional trade organization
Our exclusive focus is building the market for long-term care solutions and support from insurance and financial professionals helps support our efforts. Since 1998, AALTCI has been the industry's leading voice - helping to tell the story of the importance of this protection. Agent membership helps make our efforts possible. Learn more.

Considering Selling LTC Insurance?
The long-term care insurance industry has changed significantly over the past decade. Your success today (2020) will depend on working with a solid agencycommitted to your success. IF you want to be connected with one, call the Association at 818-597-3205.
Medicare Supplement Insurance - A Much Larger Market
With 11,000 Americans turning 65 every day, the Medicare insurance market has become huge. We invite you to visit our sister organization's website. Click the links below to learn more about the American Association for Medicare Supplement Insurance.
Be Found As The Local Medicare Agent For Your Zip Code

Strategic Partners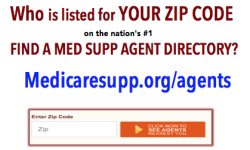 Learn More About Becoming a Strategic Partner