Do all long-term care insurance policies cost the same? Definitely not and that's one reason why it pays to speak with a knowledgeable long-term care insurance professional.
---
What age is the best age sto start long-term care planning? I like to say the sweet spot is between age 52 and 64 ... but keep reading
---
Where can I read how to reduce the cost of LTC insurance. We have several great guides that previously appeared in issues of Kiplinger's Personal Finance magazine. Click the link to access them.
---
Make me smarter! Are there secrets worth sharing before I meet with an agent? Ah, the Internet … making us all smarter. Each insurance carrier has one or more "sweet spots" generally based on which ages and health conditions they believe are most
---
I'm 57 and married, how much does long-term care insurance cost? What you pay is determined by your age, your health and how much protection you select when you apply. But, you want a bottom line. We do a Price Index study
---
I've read about rate increases. Should I be concerned? It's hard to give a complex answer in just a few words, but let me try. The policies you are reading about in some news stories typically were issued 10 or 15 years ago
---
How do the new long-term care partnership plans differ from other Long Term Care insurance plans? About 40 states have adopted Long-Term Care Insurance Partnership plans and others will undoubted do so.
---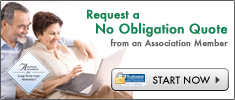 Sponsored Messages
Learn more about running a banner ad
---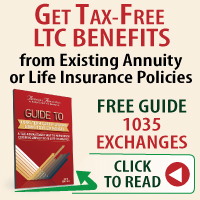 ---