Linked Benefit Agents - Get A Free Consultation From A Specialist
You buy a linked-benefit long-term care policy once. It rarely pays to switch. So you had better do it right.
Here are a few reasons to connect with a linked benefit agent who specializes in these products.
Costs for policies vary.
The benefits differ (sometimes significantly).
Some policies have very different definitions.
Discounts can benefit couples.
Specialists don't charge for their advice and time.
There's no obligation (though they hope you'll buy through them).
Connect With One Linked Benefit Agent
Complete the Compare Benefits and Costs form. Your information will be shared by the Association with JUST ONE linked benefit agent who specializes and can explain the differences between the various linked benefit long-term care policies available.
Why Will They Offer A No-Cost Consultation? These products all have commissions built into them. Whoever sells you the policy will earn that commission. So, the specialist hopes that you will value their expertise and purchase any coverage working with them.
Questions to Ask All Linked Benefit Agents; Below we list several suggested questions and reasons why we believe they are worth asking.
---
Not All "Linked Benefit" Policies Are Equal
The Association has decided to refer to all these products as "linked benefit long-term care".
But there are actually different types of policies. Many are like to surprise you and dissapoint lots of people come claim time. You are not buying this to have future problems.
If you are interested in learning more about the differences and what to look for, click on the banner.

---
Questions To Ask Before Buying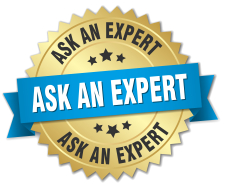 Here are a few questions we suggest you ask any finacial advisor or insurance agent suggesting you purchase linked benefit long-term care.
How many linked benefit long-term care insurers are you appointed with?
The term "appointed" means the advisor or insurance agent can sell that policy and receive a commission (or payment) as a result. Some are only able to sell you one company's policy. Guess which one they will strongly recommend you buy? Generally a specialist will be appointed with the top 4 or more companies.
Can you compare linked benefit to traditional long-term care insurance?
There are lots of reasons to compare linked benefit with traditional long-term care insurance. Cost is a big one. No real need for life insurance at your age is another. Many financial advisors only want to sell you linked benefit solutions. A quick comparison might just change your mind about what makes the most financial sense for you.
Have you had any clients go on claim?
We believe these products are complex. And that they warrant working with a specialist. This question can help you determine the level of expertise and specialization for the advisor or agent you are talking to. You'll be better off working with someone who really understands NOT JUST HOW TO SELL THESE POLICIES but how they work when a policyholder needs benefits. someone who does.
Is this a tax-qualified 7702B long-term care policy?
There are two types of policies being sold today. The easiest way to know which one the advisor or agent is suggesting is to ask for the Internal Revenue Tax Code. It will be either 7702B or 101(g). There are significant differences. If the agent doesn't know, find someone who does.
Where can I easily see if a policy is 7702B or 101(g)?
We have lots of info on that. But the easiest is to ask for a "Specimen Policy" which is not an Outline of Coverage.
Learn more: Find the best linked-benefit long-term care insurance now.
---