1
Alliances With Financial Planners
Many financial planners and advisors gladly refer their clients to knowledgeable specialists with expertise in pension plans, disability and health insurance and, increasing, with long-term care insurance. Michael B. FitzPatrick, co-founder of The LTC Partnership, LLC and a member of the Board of Advisors for the American Association for Long-Term Care Insurance shares his approach and proven strategies for success.
One thing that I recognize is that consumers get information from one of two places that they consider to be trustworthy. One is from a trusted advisor and the second is from their employer.
So then why not be friends with those people who are otherwise gatekeepers. And, the beauty of working together is that this is a pure win-win. You can become an adjunct to the advisor's practice and take care of that aspect of their business better than they could do themselves.
The challenge is that the planner or advisor has to be comfortable with the person who will, so to speak, be representing their firm. Once they are secure in the relationship, they know their client is being taken care of the right way. This might take some time to prove to the trusted advisor, but you have to be willing to show them your worth rather than expecting it up front.
Good planners understand the value of a "team-approach," because they recognize that they'll never know everything about everything. They understand the value of having a long-term care insurance specialist speak to their clients with the same passion and level of expertise as they do when talking about financial planning or wealth transfer.
Long-term care insurance specialists have an advantage; we know this product better than a planner does or ever will. And, they know that we know it better than they do. We both know this about each other so it's not really something to arrogantly state.
Good ways to start a conversation is to acknowledge that the planner is likely to be getting more questions about long-term care than in prior years. Ask, them to validate that.
If you can reach acceptance of that single point, you can ask the planner if he or she feels that it's possible that their clients might be solicited from other advisors or brokers to learn about long-term care insurance? If so, then ask if they would prefer to proactively address this topic with their clients instead.
But, at the end of the day, the reason planners want to integrate long-term care planning into their practice is that it impacts their clients. If they believe having their client understand the issues and options in a non-sales oriented fashion is advantageous, then working together with a specialist is the best way for them to get into the business.
Basically there are three options for the planner and the specialist should share them along with both the pros and cons.
The first option you want to point out is having them build their own expertise or even their own internal LTCi operation. Explain that the pros are potentially higher payouts, control of the process, etc. However, the cons are the time it takes to get up to speed, the cost of salaries and overhead, etc.
Even using someone from within to become the specialist at the firm will take between six months to a year to get them sufficiently up to speed to educate clients with the degree of expertise you'd expect.
The second option is creating a strategic business alliance. From our perspective, we don't care how the planner promotes who we are to their clients.They can recommend us outright as a firm they know and trust to educate their client on a complimentary basis. Or, they can tell their clients they have built their own internal division and we then work as their internal experts who are part of their team.
The pros under this option are that they can be in the LTCi marketplace instantaneously and can be represented with expertise, professionalism and accuracy.
Finally, the third option is to forgo entry into the marketplace all together and don't do anything. Point out the pros and cons of this option also.
Many planners use the interest in long-term care planning as a way to reconnect with their clients. It's something that's in the news, something their clients have heard about, something they need to know more about.
Long-term care is the planner's way to bring more value to clients, to uncover new assets or changes in their life that can impact the plan.
It's important to understand how each planner you work with sees long-term care insurance integrating into his or her clients' plan. Avoid the tendency to oversell insurance benefits. If the client has a pension and Social Security benefits, there might be a shortfall of say $3,000. You want to recommend a plan that covers that shortage.
The first sale has to be to the planner. If they are serious about this, they own it. You really can't go out and talk on behalf of the planner if he or she hasn't done any of the planning him/herself.
And, we give them the full commission on the sale. If there are employees, we conduct group meetings and help them design proper coverage for those who are interested.
The biggest mistake is to have a barrier mentality -- to believe we know long-term care planning better than any planner ever could. Finally, ask what you can do to help the planner. You are coming across clients all the time who do not have an advisor. That's two potential opportunities for you. First to make the sale and second to strengthen a relationship with someone who'll refer a steady stream of more prospects in the years to come.
Leading LTC Insurers
Leading LTCi Marketers
Ultimate LTC Resources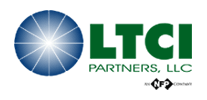 Your one-stop resource for Long-Term Care Insurance. To receive an illustration please call 800-245-8108 or visit our Website www.ltcipartners.com

More Prospects = More Sales Let us tell you how we make you more successful
When it comes to selling LTC, we make it easy!
LEARN ABOUT CASH LTCi Call Agent Services at 800-724-1582