Plano Long-Term Care Insurance Information
This page provides specific, current information on Plano area long-term care costs and insurance protection.
The American Association for Long-Term Care Insurance does not sell insurance. If you would like specifics about policies you can either complete our simple online questionnaire and we'll have a designated professional provide you with no-obligation information or use our online Find An Agent look-up to find members in your area.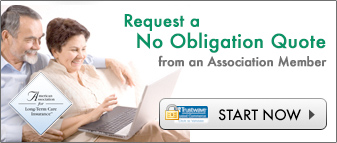 Plano Long-Term Care Costs
Home Health Aide: Average Hourly Rate: $18
Homemaker: Average Hourly Rate: $18
Assisted Living: Lowest Monthly Cost: $1,450
Assisted Living: Highest Monthly Cost: $4,500
Assisted Living: Average Monthly Cost: $2,770
Nursing Home: Semi-Private Daily: $125
Nursing Home: Private Average Daily: $170
Shopper's Guide to Long-Term Care Insurance
Important Things To Keep In Mind
Insurance Company Ratings Matter
Some people actually buy long-term care insurance and, typically because of an accident, actually trigger their benefits within the first few years.
Your Health Matters Most
It's important to start considering long-term care insurance when you are still able to "health qualify". Insurers offer individuals in good health discounts that are locked in. So, even when your health changes, and everyone's does, you'll still enjoy the savings. More important, you'll have locked in your insurability. Wait too long, and a health condition could arise that makes you uninsurable. Each insurance company sets their own acceptable health standards -- a reason you want to start by talking to a long-term care insurance professional with access to multiple insurance companies.
Rates Can Vary Significantly
Each year we compare prices for virtually identical long-term care insurance coverage. For someone age 55, we have found rates can vary by a few hundred dollars a year... to nearly $1,000. Some insurance agents are only licensed and appointed to represent one insurance company -- and that may indeed be your best option. But it pays to ask and it may pay to work with someone who has access to multiple insurers.
There Are Ways To Reduce The Cost
Get the coverage you need... for a price you can afford. And, make sure you work with a knowledgeable long-term care insurance professional who can tell you ways to save on long-term care insurance. For more information on discounts worth considering, click here now.
This information is provided compliments of the American Association for Long-Term Care Insurance, the industry's professional trade organization, . For more info click here now.
Ready To Request Your Free Long-Term Care Quote?
700 Louisiana Street, Houston, TX 77002-2700 (818) 597-3227 http://www.aaltci.org

This text will be replaced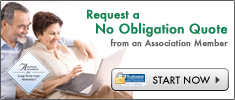 Sponsored Messages
Learn more about running a banner ad
---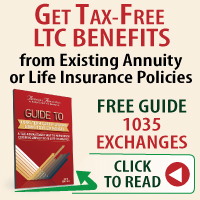 ---