An effort to educate consumers about the important relationship between long-term care insurance and home care was announced by the American Association for Long-Term Care Insurance (AALTCI).
"We are pleased to be working with a new partner Home Care Assistance a premier provider of in-home care for seniors," declared Jesse Slome, director of the national long-term care insurance association.  "People should associate long-term care with home care because most care is provided in the home.  I often refer to this as nursing home avoidance protection."
As part of the effort, a banner ad promoting Home Care Assistance will run on the Association's website throughout 2019.  "We get thousands of consumers who visit the organization's website every month looking for information and quality providers of home care are one of the services of greatest interest," Slome noted.
In addition to the banner ad on the Association's website, Slome noted interest in sharing relevant information on how consumers utilize home care services.   "We partner with leading companies that share our interests and work towards the benefit of seniors," Slome added.  AALTCI collects relevant statistical data which is published online and in past editions of the Long-Term Care Insurance Sourcebook.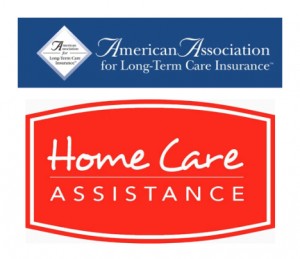 Home Care Assistance is the leading provider of in-home care for seniors serving the United States, Canada and Australia. Its uniquely integrated, science-based approach to aging directly supports individual lifestyles and quality longevity, enabling seniors to live happier, healthier lives at home. Named an Inc. 5000 company six years in a row and one of the 50 fastest growing women-owned companies worldwide in 2017, Home Care Assistance has been recognized as a 2017 Endorsed National Provider by the home care industry's leading research firm, Home Care Pulse. Home Care Assistance CEO Lily Sarafan was also named Health Care Executives' 2016 Woman of the Year. For more information about Home Care Assistance, please visit homecareassistance.com.
The American Association for Long-Term Care Insurance advocates for the importance of long-term care planning and helps consumers connect with knowledgeable professionals who are independent advisors.   Consumers looking for local long-term care insurance agents or cost comparisons should visit the Association's website at aaltci.org or can call the organization's national headquarters at 818-597-3227.