The latest extension of the national campaign to heighten awareness of the importance for long-term care insurance planning focuses on smart and affordable ways to plan in the "new economy".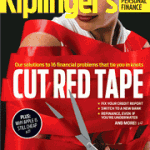 The special insert appears in the current issue of Kiplinger's Personal Finance magazine according to Jesse Slome, executive director of the American Association for Long Term Care Insurance responsible for the Fresh Perspectives on Long-Term Care Planning awareness campaign.
"We must recognize that we live, work and sell in a new economy and that doing things the same old way simply won't generate desired results," declares Slome.  "It is vital to educate consumers that taking advantage of alternate policy design strategies can make this important protection far more affordable than many people think."
One million Americans will see issues of the national personal finance magazine during August and September according to Slome.  "We believe a campaign focused on those individuals who are most likely to actually plan for long term care is a far more effective use of limited dollars," Slome explains.  With support of leading long term care insurers the Association has been placing a series of consumer education inserts into leading publications.  "Each insert has a highly targeted message designed to educate and generate interest in learning more about LTC insurance," Slome adds.  Reprints of the inserts have been made available by supporting insurers.
The current insert suggests consumers consider leaving off traditional inflation protection.  "The old five percent compound inflation standard makes coverage more costly than many are willing to spend," Slome notes.  "Our belief is that some coverage is always better than none and if selecting a different option or purchasing a higher daily benefit and foregoing inflation protection may make sense for some consumers."
The Association plans to run one additional consumer insert during November's Long Term Care Awareness month.