Los Angeles, CA – January 2, 2018;  A couple in their 60s purchasing new long term care insurance coverage can expect to pay $3,490 for a potential benefit of over $666.000 in coverage should they begin needing care at age 85.
According to the 2018 Long-Term Care Insurance Price Index, an annual compendium of pricing prepared by the American Association for Long-Term Care Insurance, some costs have actually declined compared to a year earlier.
To see the fuller 2018 Long-Term Care Insurance Price Index – click the link below,
2018 Price Index LTC
"In general costs increased slightly compared to our 2017 analysis, but indeed in some situations though purchasing a new policy could pay slightly less," reports Jesse Slome, director of the American Association for Long-Term Care Insurance (AALTCI).    The national trade group released their 2018 Long-Term Care Insurance Price Index.
According to the 2018 LTC Price Index, the average premium for a 60-year-old couple was $3,490 annually.   The Association's 2017 study reported the average premium was $3,790.  "There are a number of reasons for the change," Slome shares.  "There are fewer insurers offering traditional long-term care insurance policies currently and some of the higher priced insurers sell so few policies that we excluded them from this years study as they really were not representative of the market conditions."
A single 55 year old male could expect to pay $1,870 annually for benefits that would grow to be worth $386,500 when the policyholder turned age 85.  Slome noted that the typical individual needs long-term care at older ages, with most claims starting when policyholders are in their 80s.
Women continue to pay more for long-term care insurance than men.  A single 55-year-old female would pay $2,965 annually for the same potential benefit as her male counterpart.  "Women face a far greater risk of needing long-term care," Slome explains.  According to AALTCI, women account for two thirds of all long-term care insurance benefits paid by insurers.
2018 Costs For Virtually Identical Coverage Continue To Vary
What has not changed according to AALTCI's 2018 Price Index analysis is the finding that costs for virtually identical policy coverage vary significantly from one insurer to the next.    "Each insurer establishes their own prices and available discounts and the cost for virtually identical coverage can vary," Slome notes.    "You generally only buy long term care insurance once, so it's important to do it correctly the first time," he adds.
The Association's website offers consumers free access to read informational guides.  To obtain long term care insurance costs from a professional with expertise specifically in long term care insurance products offered by multiple leading companies call the national organization at (818) 597-3227 or visit the Association's website at www.aaltci.org.
AVAILABLE FOR INTERVIEWS – Contact Jesse Slome at AALTCI  Call 818-597-3227 or Email:  jslome @ aaltci.org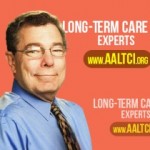 Jesse Slome, long term care insurance expert