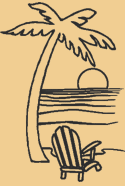 For many people, the thought of needing long-term care brings to mind images of the nursing home. In reality, there is a whole world of possibilities. Choosing the right option can be challenging. You can work with a geriatric care manager to put together a cost-effective plan of care. The national Eldercare Locator helps families who want to find services and facilities in a specific town or state. Your Department of Senior Services or Area Agency on Aging can help identify community programs and other local assistance for long-term care.
STAYING AT HOME
There are many services that help people with chronic conditions to continue to live at home for as long as possible.
Homemaker, chore services - Cleaning services can deal with basic household tasks. A companion or homemaker can help with transportation, household chores, and daily activities.
Home modifications – These can range from inexpensive grab bars, door handles, and shower benches to more expensive modifications such as an elevator or redesigned shower. Link to www.aarp.org/universalhome
Assistive devices - There are many handy gadgets to help people with poor vision and hearing, limited mobility, and cognitive limitations. Emergency call systems help elders who live alone, while monitoring systems aid forgetful elders. See www.abledata.com
Home health care - A home health aide can provide personal care, household services, and help with medications.
Adult day care - Adult day care centers can offer stimulating activities, nutritional counseling, rehabilitative therapies, and supervision. They give caregivers time for work or other activities.
Respite services – Temporary care for an impaired elder to give caregivers a break or time to run errands. Nursing homes and other facilities may care for an elder for short periods.
Visiting nurses – Licensed practical nurses can evaluate home safety, monitor medical conditions, oversee medications, and provide other skilled health care at home.
INDEPENDENT LIVING
A wide choice of accommodations support older Americans without making them give up their independence. These facilities may offer fine dining, recreational activities, transportation, gardens, and social events along with long-term care services. Some are found in quiet, beautiful settings. Many are conveniently located near shopping and cultural attractions.
Retirement communities - Retirement communities offer a wide range of housing options, services, and recreational activities to elders who are able to live independently. These communities do not provide long-term care, but residents may be able to pay for a home health aide or nurse to come to their apartment.
Assisted living - Assisted living facilities provide a home-like setting for frail elders who cannot safely live at home alone, but who do not need 24-hour care.
Continuing care retirement communities (CCRC) or life care communities, offer a full range of long-term care services so that elders can keep living in the same place despite declining ability. A CCRC typically allow residents to select from private apartments, assisted living, and nursing care, usually in one location.
Senior apartments or congregate senior living provide housing and some services. Monthly rent reflects the size of the apartment, social activities, meals and other services, and the quality of the facility.
NURSING HOME
Nursing homes are important for severely impaired people who need rehabilitation after a hospital stay, 24-hour skilled nursing care, or round-the-clock supervision due to Alzheimer's disease.
Today's nursing homes offer many programs that address the well-being of the whole person. These can include gardens, pets, cultural activities, and nutritional programs. Some facilities are designed to meet the special needs of residents with Alzheimer's disease.