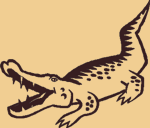 RISK OF NEEDING LONG-TERM CARE.
No one can predict if you will need long-term care. But the longer you live, the greater your chances of needing some kind of assistance:
At ages 65-74: About 3% of men and women typically need help with ADLs or have Alzheimer's disease.

At age 85 and older: 24% of men, 38% of women need help with ADLs. Nearly half of elders in this age group may have Alzheimer's disease.
Curious about your longevity? Check out the life expectancy calculator

OUTLIVING YOUR RESOURCES
Due to advances in medical technology, even people with a severe impairment can live for many years.
Conditions such as Parkinson's Disease or multiple sclerosis (MS), which often show up in mid-life, can require decades of care.
People with Alzheimer's disease may live for 8-20 years with this condition.
Fewer people are dying of heart disease or stroke, but these conditions are among the leading causes of disability in the United States.
HASTY CHOICES
When the need for long-term care comes unexpectedly, families are often forced to make quick decisions. Many are not aware of their options. Without a long-term care plan, it can be hard for elders to feel that they are in control of their life and able to make their own decisions.
Planning helps diffuse many of the emotional challenges that surround long-term care. These can include:
The sudden turnaround in roles when elders need to rely on their children for help.
Elders who are reluctant to move to a safer and more secure environment because they are afraid of giving up some independence.
Family disagreements about caregiving responsibilities and who should pay for services.
Guilt and frustration when family members realize that they cannot afford the long-term care facility or services they want.
IMPACT OF CAREGIVING ON FAMILY
Among older people who need long-term care, 65% rely exclusively on family for assistance. But many families are not prepared for the amount of work and responsibility that comes with caring for an impaired elder. This type of support often takes a heavy physical, emotional, and financial toll on caregivers.
Providing care can make it impossible for caregivers to take care of a family and keep up with their responsibilities at work. 33% of working women caregivers decreased their work hours, while 29% passed up a job promotion, training, or assignment. 22% took a leave of absence.
Family members often help pay the cost of care, which can disrupt their financial plans and limit their ability to save for their own retirement.
Family caregivers may become exhausted and socially isolated, which can lead to depression and illness. 25% of women caregivers have health problems as a result of their caregiving activities.