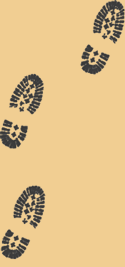 Planning for long-term care doesn't have to be complicated. And there are many ways to customize your plan rather than following a pre-packaged program. To help you get started, follow this three-step action plan. It will help you answer the key questions about long-term care for you.
Step 1: What Is Your Destination? Its hard to plan a trip unless you know where you are going. When it comes to long-term care, people have many different goals. Do you want to make sure that you can enjoy your retirement years? Are you concerned about having to depend on your family should you need help with daily activities? Click here to take a quick quiz that will help you identify your long-term care goals.
Step 2: How Will I Get There? There are many different paths to successful planning for long-term care. The strategy you select must take into account your goals, the time you have until retirement, and your tolerance for risk. Click here to find your options and select your strategy.
Step 3: When Is the Best Time to Travel? Your timeframe for planning will have a big impact on the options that are available to you. Click here to find out about the different stages of planning and when it is best to purchase long-term care insurance.
Sometimes it helps to stop and ask for directions. To reach your long-term care goals, it makes sense to work with experts, such as a lawyer, financial advisor, estate planner, and LTC insurance specialist. These professionals can help you every step of the way—from creating wills and advance directives, to developing a diversified investment portfolio, and purchasing private insurance for long-term care.
Step 1: What is your Destination...