About 12 insurance companies offer a version of Short Term Care Insurance which we define as a policy that will pay benefits for up to one year. As the map below indicates, policies are not available in all states. And, in some states, only one or two insurance companies offer policies.
State Directory: Where Is Short-Term Care Insurance Available?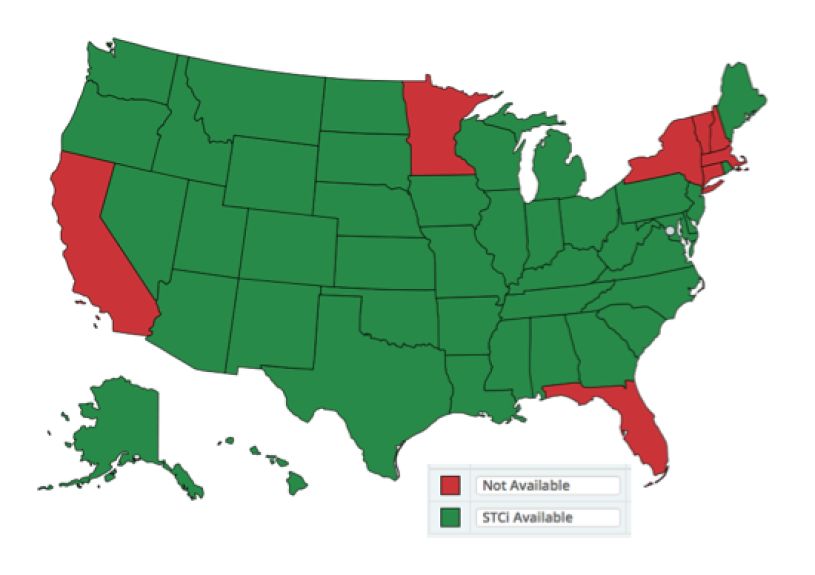 States Where Short Term Care Insurance Is Available
Alabama

Alaska

Arizona

Arkansas

Colorado

Delaware

Georgia

Hawaii

Idaho

Illinois

Indiana

Iowa

Kansas

Kentucky

Louisiana

Maine

Maryland

Michigan

Mississippi

Missouri

Montana


Nebraska

Nevada

New Hampshire

New Mexico

North Carolina

North Dakota

Ohio

Oklahoma

Oregon

Pennsylvania

South Carolina

South Dakota

Tennessee

Texas

Utah

Virginia

Washington

Washington D.C.

West Virginia

Wisconsin

Wyoming

How To Get A Short-Term Care Insurance Cost Comparison
Call the American Association for Long-Term Care Insurance at 818-597-3227.
Or, if you prefer, click This link to request information. There is no-obligation or cost.