The American Association for Long-Term Care Insurance established the National Advisory Center for Short Term Care Information as a benefit to consumers seeking information.

We do not sell insurance (our members do). We do not favor or promote one insurance company over another. When we learn of opportunities that can benefit consumers, we pass along the information. Always work with a knowledgeable insurance professional you trust, read the policy and be sure to ask questions.
Kemper Offers A Home Health Care Policy With Added Benefits
Kemper offers a Home Care Indemnity Policy (Kemper Senior Solutions Home Health Care) that pays for qualifying care received at home.
Here are some of the things worth considering.
There are only 2 health questions on the application. Many people who would not be able to qualify for any form of traditional long term care insurance will qualify for this policy.
This is an "indemnity" policy which means it pays cash directly to you or someone you designate.
For a few dollars more, you can add an Optional Benefits rider that will pay for an annual physical exam or a vision exam (and glasses) and a hearing exam (and hearing aides).
The base policy costs about $25 a month for someone age 50-to-60. It costs about $30-a-month for someone age 61-to-70. WOMEN AND MEN PAY THE SAME AMOUNTS,/p>
Who Should Consider The Kemper Home Care Policy?
Anyone with existing health issues. The application asks only two health questions. The 2 questions can be found below.
Anyone up to age 85. Most traditional long term care insurance policies will not accept new applications after age 75 or 80 at the most
Residents of certain states (such as North Carolina) where the rates for the Optional Benefit are highly attractive.
Anyone who can't afford the cost of a traditional long-term care insurance policy. Someone who wants some limited home care benefits for a cost of maybe $20 to $40 a month.
If you take prescription medications costing several hundred dollars a year. The prescription drug benefit can pay you cash, even if your prescriptions are covered by your health insurance or Medicare (this feature varies so read your State-specific rules).
What Are The Two Application Questions You Must Answer "NO" To
#1 Are you currently living in a nursing home or assisted living facility or currently receiving home health care or similar type benefits?
#2 Are you physically unable to perform routine activities such as bathing, dressing, eating, toileting or transferring to or from a bed or chair?
Receive More Information
To request information from a licensed agent, call the American Association for Long-Term Care Insurance at 818-597-3227 or Click here to request information via Email.


State-Specific Information for the Kemper Home Health Care Product
This policy is approved in 31 states. Highlighted states (left hand column) will actually give you access to read the State-specific brochure and see rates. IF YOUR STATE IS NOT YET HIGHLIGHTED, call and we'll connect you with someone who can get you information for your State. Call (818) 597-3205.
ALSO AVAILABLE IN

Arizona

Colorado

Idaho

Illinois

Indiana

Kansas

Maryland

Michigan


ALSO AVAILABLE IN

Missouri

Mississippi

Nebraska

Nevada

Ohio

Pennsylvania

Texas

Virginia

LEARN MORE

Click Here Now To Read
Shock Treatment
The 3-page guide explains what is
NOT covered by health insurance and Medicare.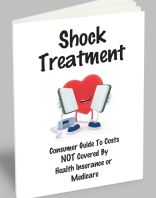 Request No-Obligation
Information & Costs
Call: 818-597-3227
Email Your Request.


We DO NOT SELL Insurance
The American Association for Long-Term Care Insurance advocates for the importance of long-term care planning. We educate and share information. To purchase insurance, you must work with a insurance professional licensed in the specific state where you reside. You may however contact us to be connected with such a professional.