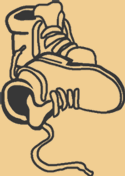 There are three basic strategies that you can use to pay for long-term care. The strategy that will work best for you depends on your resources (family and financial), when you start to plan, and your tolerance for risk. Many people use a mix of options to achieve their individual long-term care goals.
Pay as you go. People with substantial financial resources can use savings and assets to pay for long-term care. It takes careful planning to ensure that these funds will be adequate and available to pay for long-term care without compromising your lifestyle. You may also chose to rely on family and friends in case you need intensive or lengthy care due to a chronic condition.
Learn More
Transfer risk with private insurance. Insurance helps protect your retirement nest-egg from being depleted by catastrophic long-term care costs. Today you can chose from a variety of products and features.
Learn More
Rely on the government. Public programs offer an important safety net for people with limited financial resources who need long-term care. Many communities also provide low-cost services to elders in need. Understanding what is available from the government will help you plan ahead.
Learn More
Step 3: When is the Best Time to Travel...