Medicare Supplement Insurance
As open enrollment approaches for Medicare advantage coverage, do you have all the information you need to make the best choice for your circumstances? Perhaps this is the first time that you have had a look into Medicare supplement coverage for yourself. Getting supplemental insurance is the best thing that you can do for yourself if you are approaching retirement age. While the traditional Medicare plans will help you with your healthcare costs there are still going to be out of pocket expenses that you are responsible for that could get quite expensive depending on the condition of your health. Let's take a look at what is offered as far as Medicare supplements are concerned and give you a little bit of information so that you are better prepared when the time comes to make these important decisions.
As you may be aware, traditional Medicare Part A is your hospitalization coverage and Medicare Part B is your medical coverage. When utilizing Part A, Medicare will cover up to 80% of approved services and procedures leaving you with the remaining 20%. Part B comes with a monthly premium and 80% of approved services and procedures are covered as well, leaving you with the remaining 20%. Now let's take into consideration the condition of your health. If you are a senior and in excellent health, then Medicare gap insurance may not be as important to you as someone who has heart problems or other physical ailments. If you fit into the latter category then the remaining 20% of your medical bills could get very expensive because there is not a cap on what you can be charged. That's where a good supplemental insurance plan would be very effective for you.
Supplemental insurance can be purchased from any one of the major insurance carriers and it is offered at a low monthly premium rate without a deductible so that it will fit into your monthly budget, which is quite a relief for a lot of seniors because they are on a fixed monthly income. There are several plans available to you from A through N. Keep in mind that each insurance plan carries the exact basic benefits regardless of which insurance carrier you choose to go with. The monthly premiums may vary from carrier to carrier so it is always wise to do a rate comparison for Medicare Supplemental Insurance so you will be comfortable with the monthly premium that is offered to you. Your private insurance agent will be able to walk you through the steps to complete the application and expedite the process so the coverage will be in place when you need it.
If you apply for Medigap coverage during the turning 65 window you will have guaranteed issue and you will not have to go through the underwriting process regardless of the condition of your health. In addition, your policy can never be canceled by the carrier should your health deteriorate during coverage. The only way the policy can be canceled is for nonpayment or if you choose to cancel. You can go through the Medicare Supplement application process for Medicare supplement coverage up to six months prior to the date that you turn 65. On the first day of the month that you turn 65 your coverage will go into effect and will work alongside traditional Medicare to give you the coverage you need at a premium rate that you can afford. Armed with the information that we have covered in the previous paragraphs, hopefully you will be able to make a good choice when it comes to a supplemental insurance plan for your retirement years.
Medicare Supplement Insurance Resources
We are pleased to list the following leading resources and links to their websites
1-800-medigap.com
800-medigap.com

Supplemental Insurance for Medicare
Best Source For Long-Term Care Insurance Information
Start by reading two free long term care insurance consumer guides that previously were published by the Association in Kiplinger's Personal Finance magazine. They explain ways to get the best long term care insurance costs. Click on the highlighted link to read these guides. No sign-in is required.

If you want to get costs from a designated senior member of the American Association for Long Term Care Insurance take the next step now.

Click here now for a Free, No Obligation compare long term care insurance costs from one of the American Association for Long-Term Care Insurance's designated LTCi specialists. There is no obligation for the information and it is (of course) provided free of charge.
Best Source For Critical Illness Insurance Information
Learn more about critical illness insurance that pays a cash benefit upon diagnosis of cancer, a heart attack or stroke.

Get critical illness insurance costs from the American Association for Critical Illness Insurance Online Cost Calculator.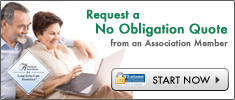 Sponsored Messages
Learn more about running a banner ad
---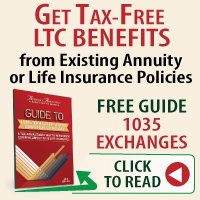 ---