June 2023 Announcement - Special $6,000 Coupon Discount Code for Overseas Adventure Travel Cruises
A Message from Jesse Slome, Director of the American Association for Long-Term Care Insurance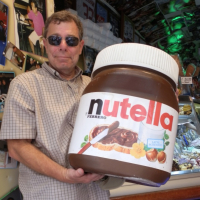 Years ago I discovered and use a great tour company for many of my international trips. That's me with a new discovery (personal sized jar of Nutella found in Italy). If you like to travel, I invite you to keep reading.

JUST ANNOUNCED, JUNE 2023 - a $6,000 discount for 4 great small ship adventures.
#1. The $6000 per couple travel credit offer ends June 30, 2023. Simply mention code ARFE 101 when making your reservation.
#2. An exclusive referral bonus of $100. Please mention that you were 'referred by me' (Jesse Slome, Traveler #932019). This should also get you their special 'referral discount' (details below).

Thanks for taking the time to read.
Please feel free to email me. I love talking travel.

Jesse Slome, Director, American Association for Long-Term Care Insurance
and passionate world traveler
12 Trips With Overseas Adventure Travel and counting!
Click here to ask Jesse Slome a question about Overseas Adventure Travel.
---
$6,000 Coupon Overseas Adventure Travel Cruises
These are great adventures. Small ships have no more than 25 travelers. The trips take place between October and December 2023. Spaces are limited so don't delay.
This special savings is for a couple making new 2023 reservations before June 30, 2023. Use the code ARFE101 (and please tell them you were referred by Jesse Slome, 932019). Thank you!
The 4 Small Ship Cruises
Antarctica's White Wilderness
Antarctica's White Wilderness Website
Iberian Voyage: Lisbon to Barcelona
Iberian Voyage: Lisbon to Barcelona Website
Hidden Gems of the Dalmatian Coast & Greece
Hidden Gems of the Dalmatian Coast & Greece Website
Suez Canal Crossing: Israel Egypt Jordan
Suez Canal Crossing: Israel Egypt Jordan Website
Reserve by June 30, 2023.
Mention code ARFE 101. Please ALSO say you were "referred by Jesse Slome, #932019. I'll explain more below.
Offer applies to new reservations only and cannot be combined with other offers, but CAN be combined with free or low-cost Single Supplements.
---
ASK ABOUT the Exclusive $100 Referral Bonus For First Time Customers
O.A.T. and Grand Circle generate new customers based on word of mouth. They do it right (trust me, we've taken 12 trips and just returned from one where a single woman had taken 44 with the company).
Between 2022 and 2024, more than 124,000 travelers have departed on or reserved one of their trips. I have not seen an offer like this before (the $1,000).
NEW CUSTOMER REFERRAL CREDIT: WHEN YOU BOOK YOUR FIRST TRIP WITH THESE COMPANIES you are entitled to a 'referral bonus' of $100-per-person.
To be honest, they may not combine that with the $1,000 saving. BUT IT PAYS TO REQUEST IT.
Simply say that you were referred by Jesse Slome and give my Customer Number (932019).
Full disclosure: I will receive a credit towards a future OAT trip. I only get 1 credit, 1 time (for which I say thank you!). There is no catch. As I said, the company builds their business solely on referrals (no ads). After youcomplete your trip, you will be able to refer people and receive referral credit(s).
---
What I Like About Overseas Adventure Travel (OAT)
As of February 2023, we (Mindy & Jesse) have taken 12 tours with OAT. The most recent was Route of the Maya (my review will be posted shortly on my blog).
Here's what we especially like about them. And, by the way, on many tours you'll find people who have taken 20 or more trips with them.
SMALL GROUPS TRAVEL BETTER: The maximum group size for OAT land tours is 16. Small buses can access more places especially in remote areas. Small groups seem to bond better.
MORE THAN JUST THE TOURIST SITES: Of course you get to see the 'sites'. But what OAT does is really have you meet the people. Their home hosted meals can be campy. But many are my favorite trip memories. They really give you a flavor of places you can't get if you don't spend time with people in each country.
GOOD VALUE - NOT CHAIN HOTELS: They are not the cheapest tour company. But they give what I consider excellent value. They use hotels that place you in the heart of a city. Others use U.S. brands that often have you outside of town and all the action.
EXCELLENT LOCAL GUIDES: The tour leaders make or break a tour. With only one exception, our OAT tour leaders have been 10-plus.
PASSIONATE FELLOW TRAVELERS: As I said, many people have taken 10, 20 (or more) trips with OAT. These are active people who like to travel. Who like to meet and experience local life.
NEW & GREAT PLACES TO SEE: If you want the standard European bus tour, check out Trafalgar and Gobus. We used them both when we first started traveling. But if you want to sleep in a tent in the Sahara, or a yurt in the Gobi desert - go OAT. If you want to be on an organized tour to places few Americans visit (staying in great hotels), go OAT.
---
Best Way To Contact OAT - Get Their Free Brochure
Obviously they have a great website where you can check out all their trips. Overseas Adventure Travel Website
Or, you can call: 800-955-1925. Monday - Friday 9am to 7pm and Saturday 9am to 9pm (EST).
I hope you'll remember to trell them that you were referred by me (Jesse Slome, Traveler #932019). Many thanks (I enjoy the savings credits ... it all helps doesn't it!).
---
Read My Blog Discount Overseas Adventure Travel
After I return from each trip, I try to post a brief review with tips for future travelers. You can access it here: Discount Overseas Adventure Travel Website
---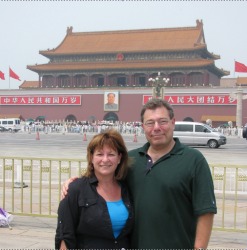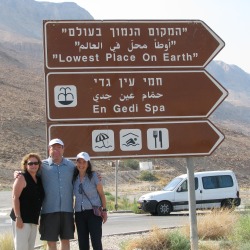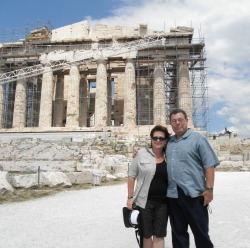 Jesse Slome has served as Executive Director of the American Association for Long-Term Care Insurance since the organization was established in 1998.