General Questions
818-597-3227
818-597-3206 (fax)
Member Service Center
818-597-3227
info@aaltci.org
Media Inquiries
Jesse Slome
818-597-3227
jslome@aaltci.org
Click here to see available marketing and sales tools offered by the Association.
Click here to order now online or call 818-597-3205
Address
AALTCI
3835 E. Thousand Oaks Blvd. Suite 336
Westlake Village, CA 91362
Leading LTC Insurers
Leading LTCi Marketers
Ultimate LTC Resources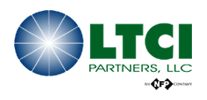 Your one-stop resource for Long-Term Care Insurance. To receive an illustration please call 800-245-8108 or visit our Website www.ltcipartners.com

More Prospects = More Sales Let us tell you how we make you more successful
When it comes to selling LTC, we make it easy!
LEARN ABOUT CASH LTCi Call Agent Services at 800-724-1582